Evil Creeps At Night
May 24, 2011
Halloween sleepers stay in there beds,
Following the path, the monsters are led.
Sneaking and crawling all around town
Watch out before they hear a sound.
Rotten candy all in there mouth
You can say scary, or you can say clowns.
What they don't know is evil erupts
Once you go in its hard to give up.
So listen to your parents, stay in there sight
Over think things twice to see the light.
If not your going to end up to be
One of those creepers at night you'll see.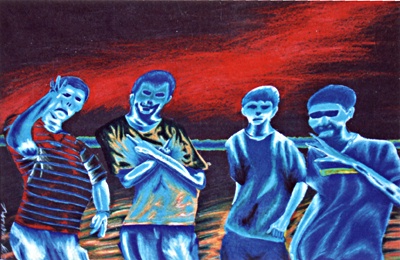 © Troy W., Kannapolis, NC