When I Was Your Age
May 16, 2011
When I was your age
I had more friends
you best believe I lived to skate;
never pose,
posers lose
in the end thats just the truth

Never tell the truth
especially at your age
you must never lose;
lose the friends-
they are useless;
they need to skate

live your life lived to skate
breathing fun is truth
When in the end all I did was pose
a mistake; I was once your age
when I lost the friends;
the friends you lose.

It is yourself which you lose
when you skate!
I have no friends,
and thats the sad, cold truth.
But when I did i was your age;
and all I did was pose

You lose your soul when you pose, a horrid thing to lose.
But when I was your age
I said I liked to skate!
That was not the outright truth
To that I lost my friends.

But who needs friends
when you pose?
friends tell you the truth-
"All you ever do is lose,
you cannot even skate."
I'm glad I'm not your age!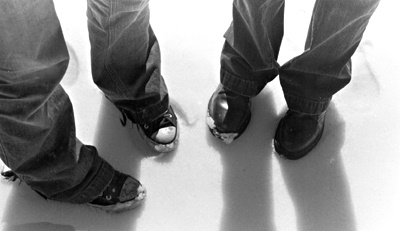 © Elana N., Marblehead, MA