"The Deck of My Life"
June 6, 2011
The Deck of My Life
I.

I am strong.
I have lived
a different life,
a confusing life,
a life of cards.
Each card bringing something new.
New experiences.
New emotions.
New memories.
All cards standing for
something personal,
something different,
something unknown.

II.

I am strong.
Card two,
Represents the beginning.
The beginning of the deck.
The beginning of my story.
The beginning of my world being flipped over.
Card two,
Standing for the two years of
surgery,
losing friends, fun, and time,
missing out on being able to live.
Card three,
represents where I am now.
Suffering from the three years of
high school missed,
what could have been,
what should have been.
Card three,
now leaving me with three years
I cannot get back,
I have to question,
I have to let go.

III.

I am strong.
Card four,
makes me think of my four
best friends,
favorite aunts and uncles,
closest cousins.
They make me feel
sane,
safe,
happy and normal.
Card five,
the number of high school years completed.
Through those years I have become more
intelligent,
wise,
and independent.

IV.

I am strong.
Card six,
the number of years away I am from
graduating college,
starting my own life,
fulfilling my goal of being a teacher.
Card seven,
represents the number of days a week I
remember what I have been through.
The permanent scars.
The tears poured.
The healing taken place within me.
Card seven,
the number of days a week I
get better,
grow happier,
watch my scars become more faint.
Painful memories begin to be more distant.

V.

I am strong.
Card eight,
reminds me of the number of months that I
have not taken part in my junior year,
have missed being with my peers,
have missed hearing the gossip.
Card nine,
the number of years wanting to be a teacher.
Being a teacher is my goal that
keeps me motivated,
gives me hope,
allows me to see my future.

VI.

I am strong.
Card ten,
a decade of missing a loved one.
My grandma, a woman who
loved me,
let me use my imagination,
made sure that I lived life to the fullest.
She is also the same woman that
missed watching me grow up,
missed all of the rough times in my life,
missed all of my firsts.

VII.

I am strong.
When I look at the face cards I think of my
memories,
stories,
different experiences.
In the Jack I see myself with my cousins
playing different games when we were young,
playing and having fun with each other now,
having fun together in the future.
The Queen reminds me of my nickname.
Queen, the name that my aunt and uncle call me.
The King reminds me of my uncles nickname.
King, the name that I use to call my uncle.
When I look at the Ace I think of
what I have conquered,
the joy of where I am now,
the person that I am today.

VIII.

I am strong.
Finally, the most important card in the deck,
the Joker.
I reminisce on all of the good times.
The good times with family.
The good times with friends.
The good times in life.
All of the laughs laughed.
All of the tears cried.
All of the forgiveness that has been exchanged.
I look at this deck of cards that sits in front of me and think about
my life,
all of the memories made,
all of the stories shared,
all of the good and bad times.
I am strong.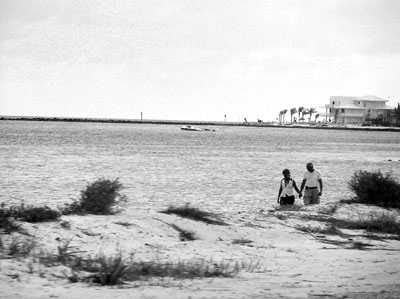 © Edgard B., Coral Springs, FL