Mother
May 3, 2011
I have a best friend
One who has been here since the beginning
And will stay until the end.

She tucked me into bed at night
Singing softly and telling stories
Until my dreams were bathed in her star light.

She brushed my hair with graceful hands
While telling me of things unseen
Until my mind was flying to distant, magical lands.

She told me what it meant when someone wanted to hold my hand
Taught me to put myself first
And held me close when my broken heart got caught in quick sand.

She raised me above the world
When death tried to drag me below
And promised that I was still my selfish father's precious girl.

She stood beside me
When I was alone in my life
And opened my eyes to beauty that I had started to disbelieve.

She pulled my family together
When a gun tore us apart
And she brought out the sunshine when our world was dark clouds and stormy weather.

And when I see her soulful eyes looking at me, staring into mine
I thank the sky above for gifting me with an angel so ready to give a mother's love
And knowing that I'll always have a safe place to land, I spread my wings and fly.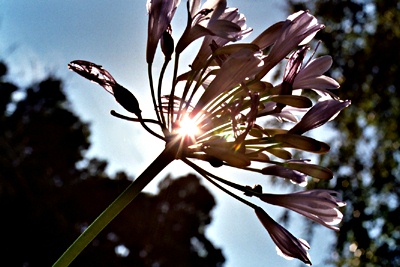 © Brandon W., Redwood City, CA