Just Like Your Dreams
April 13, 2011
We all have have feelings,
there are so many you cant even describe.
What happens when that feeling takes over your life?
It's something you can't explain,
something no one understands.
Not even you know why you are feeling that pain.
Nothing can help you, although people try,
the only thing you want to do is be alone and cry.
You hold back the tears and put on the fake smile,
people never notice all the stuff that you are hiding.
All you can do is hope that you'll get better in a while,
but the time goes by and you still feel the same.
No one understands you, but they're not to blame.
It cant be your fault but why is this happening?
Whose fault can it be? You don't want to stay this way.
As the thoughts run through your head you cant control yourself,
you pick up the razor just to feel some physical pain.
The mental pain is too much to bear,
you just want to leave and not even be here.
The days go by and you think even more,
maybe things will get better if you left this place.
Your mind hurts so bad, even your body is sore,
they say all you need is some space
but maybe what you need is to just leave without a trace.
It's something you would never do, but always think about.
You know people love you, but you keep falling apart.
You aren't alone in this world as much as it seems,
one day you'll be okay and be happy, just like in your dreams.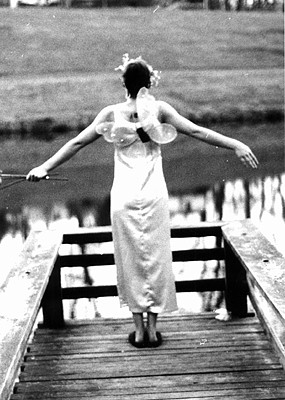 © Jennifer T., Cincinatti, OH