Rain..
March 29, 2011
Rain has so many expressions....
Rain is sadness, of sorrowful tears
Overflowing with pain.

Rain is the start of a new beginning.
Quenching the earth's thirst drop by drop,
Giving vivacious life to land and continuing the circle of time,
And all that is right.

Rain can symbolize love in the atmosphere.
Secret feeling that can no longer be restrained,
The warm embrace, the strong connection of bodies
Being side by side intertwined within the sheets.

Rain can mean agonizing anger and the end of a life.
The death of a dream being destroyed, disappearing in the rain.

Rain is whatever moves you at the time.
The washing away, the starting of life,
The reason we may fall in love tonight.

Rain is forever bitter sweet.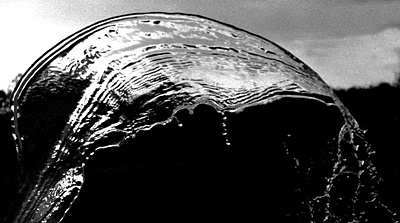 © Kellie S., New London, NH