Ode to Pictures
March 24, 2011
Ode to Pictures
Oh pictures,
You bring back to life,
An unclear image in my mind.
It comes back so coherent,
With the recollection of flashbacks held within.
You will remind me of special memories.
The ones that I will hold close to my heart,
And I will admire with every glance.
You can stop time in its tracks,
and I can reminiscence on that instant everytime I look at you.

Because of you, I can envision my younger years.
The times that I ponder over, but cannot fully recollect.
The times that I so long to retain,
But in reality are too far to grasp.


How you have evolved over time,
From black and white to color,
Like a memory in me from dull to vivid.
Making the image audible,
Like you are truely worth a thousand words.
You can capture an emotion,
And you can tell everyone your story,
Without conveying a single word.

I can stare at you forever.
I can put you in a picture frame,
And hang you on my wall.
To hold you as my favorite possession,
And be my most valuable keepsake.
But don't be mad if I shread you to pieces,
For sometimes you don't hold the greatest memories.

You will make sure I recall the times I long to forget,
but more often than not, the times I wish to relive.
How you bring back to memories,
Of the life I used to live.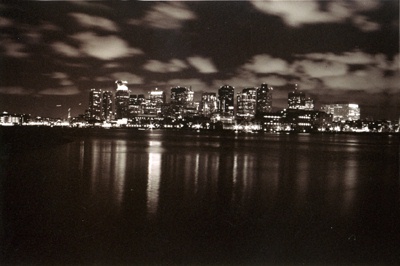 © Hoang P., Rochester, NY