Our Rhythm Tonight
MAG
March 13, 2011
The rhythm of our song tonight
Brings lips close and hands together
Shadows dancing by our side
To and fro with our light step
The colored lights dim, yet bright
Highlight our faces, full of spirit.

La Virgen de Guadalupe this night their spirit
The banjo plays our song tonight
Look to the sky, the stars so bright
The moving bodies intimately together
One on one, to the same step
Luck, it seems tonight, is on our side.

The hummingbird and iguana sat side by side
Watching, it seemed our youthful spirits
Flirting, teasing for the next step
The onlookers wondered if we might remember tonight
With despair, and want an encore together
But fail to remember our hopes are too bright.

Let us not let that make our night less bright!
We replied, pushing our worries hesitantly to the side
So we joined for one last cancion together
Never again so free be our spirit
As with love and joy and laughter as tonight's
So we gathered to the dance floor, waiting for our last step.

The melody came soft, allowing us our first step
As if we were children with smiles so bright
The colorful stitches on our dresses were blurs tonight
Their strong hands, so bronzed, took us by our side
Molded by desire, we embraced their spirit
And danced our last dance forever together.

But never did we know forever wouldn't last together
The twing of the banjo faded, leaving no more steps
And the night began to dissolve, as did our spirit
The colorful lanterns no more so bright
When we looked to the left, the right, only shadows were by our side
It looked as if we had all just been alone tonight.

Our memories fading, to the creator only still bright
We were left without comfort or touch by our side
Never again would we experience tonight.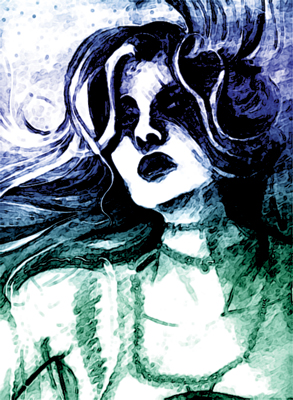 © Sindi J., Westminster, MD