To My Mother
February 17, 2011
This is to my mother, Barbara,
Whom I know more than little about,
Her blond hair and changing eyes,
One not particular to shout.

You are but a child,
A stress, a pain,
Unreliable, un-motherly,
You drive me insane!

You were abused,
You've always been sick,
You've broken promises,
Sometimes just for a kick.

I pity you, Mother,
With color changing eyes,
I'm not sure of my emotions,
Afraid of your lies.

But let it be known,
Of how much I've trusted you,
It's partly my fault,
For how much I've loved you.

I've grasped to your memory,
Maybe for far too long,
Expecting you to be mine,
To be my mom.


You taught me to read,
When I was less than four,
You kindled my aspirations,
My dreaming, my lore.

When things were good,
Oh, I remember those days!
You'd be there with me,
And went to my plays.

But now you are lost,
Meth through your stream,
I'll never do drugs,
It was never my dream.


I'll never be you,
At this, I know you're proud,
I'll float on my dreams,
And see past the clouds.

This is for my mother, Barbara,
Who has taught me to say,
That I'm better than her,
And I get better everyday.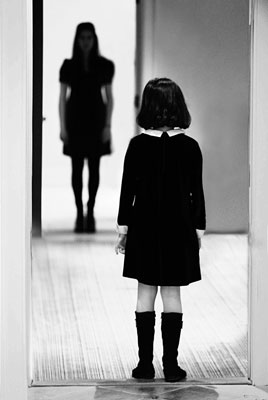 © Susannah B., Greenwich, CT