Your World
February 16, 2011
They say that happiness makes your world go 'round,
But what happens to your world if that happiness goes down?
Can you feel it stopped - black and dead?
A weight on your shoulders as heavy as lead.

Every day you walk down the same path.
Good luck to they who incur your wrath.
Maybe if you could just stay mad permanently
You could get rid of that pain that no one can see.

There are no tears; that'd show you're weak,
But your throat's so tight you can barely speak.
You want to block it out - make it all go away.
You wish that happiness would come brighten your day.

You feel like you can't take it anymore
Wondering what it was you were fighting for.
Checkmate in the game and you have lost -
Now you're going to pay the highest cost.

Here's where your story finally comes to a close;
It'll end with a single rose.
Your world never started turning again,
Sadly for your world, it was the end.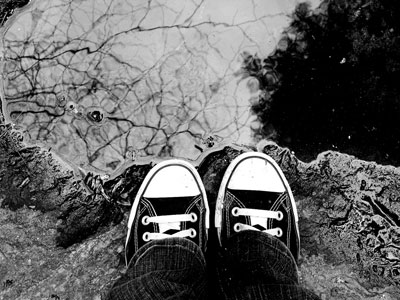 © Michelle B., Blairsville, GA