S.K.D
February 13, 2011
Breathing through the sick pain that does not cease to desist in the smoke that I choke in.
Filling my eyes so they burn with tears and i remain broken.
Until you reclaim the scars you made
in cupids warzone.
Hearts placed behind arrows.
Enter at your own risk and beware,
The double barrel, that faces you.
Until we floated to the sky
and came crashing down one at a time
like the Twin Towers.
Running like storm chasers and tasting the rain shower.
And I am amputated.
You cut through me with a blade with no handle so we both bled and it mixed together
to create a beautiful diaster
Filled with Hostility
and Shaking with tick ridden tantrums.
My pain is worn next to my heart on my sleeve.
and i imagine the outcome with every dance step to the rhythm
of this gruesome anthm.
My internal was damaged so i clasped your hand to create the perfect emotion calibrator.
But perfection doesnt exist.
So i'm spinning in ecletic relations
that fill my memories and imagination.
And I sleep with open eyes to see,
just to get a glimpse of the angel watching over me,
that inspires me
To push out my dark spirits that control me.
To accept and embrace what has grown inside me.
To save the good and bad memories
and not burn them and sprinkle the ashes over my grave.
To erase and rewrite with every turn of the page.
I'm just a creative character in my own book.
A hostile sick kid who took back what was mine and got mistook for a crook.
And can burn through you with just one look.
With every twitch of a nostril i can smell the blood and tears
And I know in someway your still here.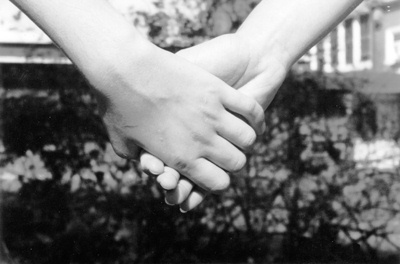 © Lauren G., Pompton Plains, NJ