Patchwork Girl
January 24, 2011
Sunday morning and art was alive,
Born in a lady fighting to survive.
She was chained to darkness, who loved her pain,
And tortured by time, knife to her fragile vein.
Still I loved her broken smile, waxing sweet,
And her moonshine eyes, sweeping me off my feet.
With her skin that glinted, flashed, and twirled,
A collage of memories, my little patch work girl.

Davinci would be jealous, and Van Gogh would cry,
if they tried to match the colors of her sky.
Reds and blues against a deep black night,
No palette could capture, but she might
Capture me with tales from her tragic life,
Rich with sorrow, and filled with strife,
Written down her arms, words that never end,
Making me cry, and drawing me in.

She was sketched, a somber little soul
Cut into parts, abstract, never whole.
She gave into the shadows that hated her light;
My little patchwork masterpiece, created in spite.
And I longed to draw her in my arms, a savior,
Gathering her pieces and putting them back together.
I yearned to be the one to set the painter free
from the world that painted her, bloody.

My little patch work girl, she was a work of art,
That nearly broke my loving heart,
With all the pretty pictures she liked to draw,
Reminders of all the dark things she felt and saw.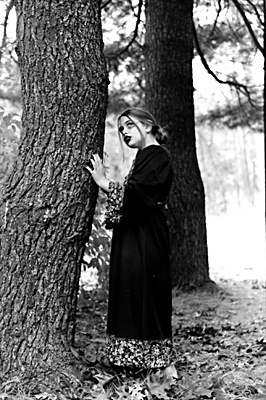 © Pamela T., Norwalk, CT