We Are Fantasies
January 22, 2011
We are everything you
aren't. Everything they want but
don't have. We are super heroes,
supermodels, super sunny skies over
super soft sand with a chair that reclines while
that super cute boy serves pina coladas. We are every fairy tale. We are summer
in winter, and winter in summer. We are
curly when they're straight and straight
when they're curly; beautiful no matter how much so they already are. We are wishes
and dreams and happy places. You are harsh, as they say. You are there. Each and every time the sun rises, you kick in with a hard punch to the music of birds chirping or maybe just some loud beeping, pushing them out
of their dreams - the only place we exist, for we are not real. But you are real, encompassing
all that is true into you. But all that is true is never good enough, thanks to us. And we apologize for making you seem so horrible. It is our fault
after all, that they cannot be satisfied
with you. It is their nature to imagine better. And imagination is our habitat. We couldn't live under any other conditions should we try. Every
fancy comes to life in our domain; under our
watch. Within their mind, our home, darkest desires are revealed and secret longings are kept
secret. They say two can keep a secret when one is dead, but we never tell anyone what goes on –
the only trustworthy friends in their world. We are beautiful in every way; the inevitable inventions that interfere with homework and during boring meetings. We are magic, and you cannot
avoid us.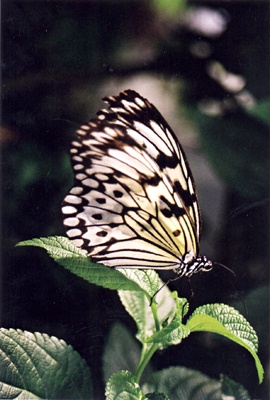 © Courtney G., Rocky Hill, CT