Quiet World
January 7, 2011
If I were not to speak and only had one hundred and sixty-seven words a day
I would save them for something very important like to tell my mother I love her just before they fade away.

I would not even say hello I would wave at people with a friendly smile
Or simple I would write them notes and tell them how I feel.

My life with out words is not a life such as a human with out a heart. What happen to our freedom of speech? Why is it so difficult to speak?

Everything would be so quiet that we could probably hear what's going on around the world!

It is so difficult not to speak, especially to keep count of how many words I have used during the day, now I have one hundred and twenty-four!

The world is too quite that I can even hear my next door neighbors fight every day; it's the same thing over and over again! Thanks to them I am down to one hundred and twenty-two words.

Every night before I go to sleep I pray to god that the world would speak. But once again everything is the same the next day!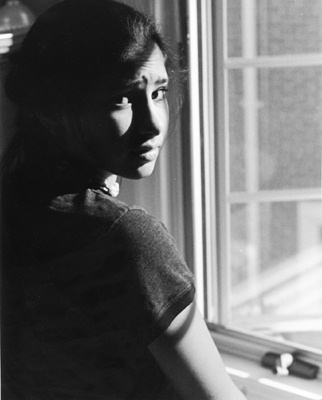 © Jennifer H., Bethesda, MD