I Remember
December 7, 2010
I remember his love pouring out, onto my shoulders as we hugged. covering my whole body. the colors of his love poured out a warm and enjoying feeling.

I remember the color of his eyes as i tired to look for his thoughts. the sparkle as we was together.

I remember the time we cared, loved, and laughed but soon dissolved into thin air.

I remember the lies boys told you, as i heard them leave your lips my heart ripped in half slowly and painfully. i felt alone, stuck in our past.

I remember his lips saying sweet words, but soon pierced my ears in shock. love that was gained but tore apart.

I remember feeling alive in his arms, now dead at the start of never seeing his love on my shoulder, but in another girls heart.

I remember laughing the pain away as i began to try love again, but never finding away to keep you out of my heart.

I remember holding hands with you through the stormy rain, water poured on us, but, yet nothing kept us apart. now that i think back and see that this is only but a memory in the back of my mind.

I love you, how can we stay apart like nothing was ever there from the start.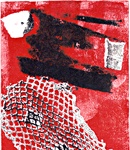 © John K., Wayland, MA