I'm Okay, and Okay With That
November 17, 2010
I'm not the most outgoing,
But don't be so soon to critique.
Because you may catch yourself,
Hanging on to each word that I speak.

My hair is not thick and flowing,
It's short, black, and looks like s***.
But I've got a smile for days
And a great sense of humor and wit.

I may not be delicate like a flower,
I'm strong headed and blunt.
But at least I never lie or steal,
Or put up a false front.

I may not be the most glamorous,
But I'm subtle and have a lot of pride.
And when you see me walk you'll notice,
There's confidence in my stride.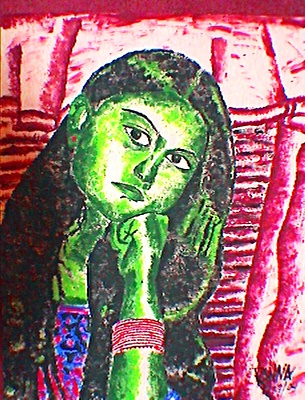 © Ranna C., Monmouth Junction, NJ