Rumors Are Flying...
November 16, 2010
Rumours they make people upset,
some people get so mad that they wish for death.
People who spead them give others the stress,
crying every night, oh what a mess.

Life ain't always easy but rumors make it worst,
Sometimes it's so hard it's enough to make you curse.

Rumors they fly like birds through your head,
Messing with your thoughts and you wish you were dead.

But that's when you keep your chin up and keep walking on,
Showing others you don't care and that you are strong.

Remember you have better friends who really do care,
And all the great memories are waiting for you to share.

So the next time a rumor it flies through the air,
Remember I'm here and that "I really do care."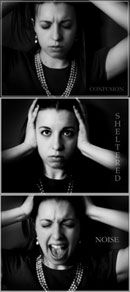 © Michelle B., Blairsville, GA