I still love you.
October 3, 2010
I miss you with every passing day, every time the clock strikes a new hour, and with every breath I take.

To know the feeling that I can't spend my life with you is hard to understand, but I'm trying for mostly my sake.

I look up to the sky, searching, hoping, and wishing that I will just get one glance of your face.

When I do search through the night sky, I see the beauty of the moon and the sparkle of the stars. It's not your face that I find, but it will due to fill up this empty space.

All the memories I have with you will be forever engraved in my mind and most definitely in my heart.

There will come a day that the tears running down my cheeks will stop, and the pain of my heart will not be so great. But it will take some time to hear the sound of your name and not fall apart.

The way you left wasn't how it was suppose to be. The way you said goodbye wasn't the right goodbye.

If you would have let me I could have helped in one way or another, but you couldn't let me do that. You just sat back, and so did I, to let you lie.

Even though you're gone now, I tell you I love you every day. I hope, no I know that you can hear me. And I also know that you did too love me either by the wind lightly blowing through my hair or the moon shining down on me.

I am still drying my tears from the pain of losing you; I'm still waiting to wake up from this bad dream, and yearning to hear your voice, oh so beautifully.

Until I see you again, I will carry you with me, remembering those unforgettable memories, and making it through.

For now, I still Love You.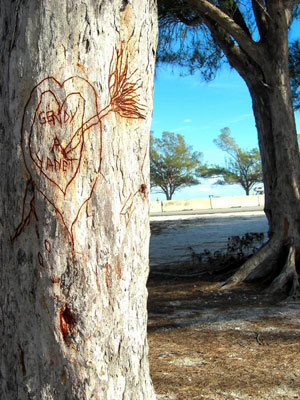 © Richard F., League City, TX