Music Jar
September 28, 2010
I finally found myself a girl
who puts my thoughts into a whirl
Sending tsunamis through the great cosmic plains
sweeping up stars that never knew pain
tosses them aside, and it's gone again
my thoughts'll stay there, till they hear the refrain
and then they'll remember to break free of their chains
but they remember too late
and she's gone.

And I suppose I suppose
she's the one who knows
me best
I guessed
her secrets
at last
and locked them in
my music jar
And she nestled in
with all my friends
And she'll pretend
to listen when
they share their stories
and I'll have to smile
and cry crocodile
Because I love her
She makes a silly mask
to hide her tears
as they run down her cheeks
but I see one smear
on the glass walls of my
My music jar.

If I had a choice
she'd be out with me
if I had my choice
we could all see
past the clouds on rainy days
to the silver blur skies above
if I had my choice
we'd be in love

I tip my music jar on its side
onto the grass
and I peer inside
my teardrops mix into the dew
as I take my final
look at you
I've worked so hard to keep you close
Now all I've got is a memory ghost
I hope someday
Now that I've set you free
that when my thoughts come back
You'll still be waiting for me.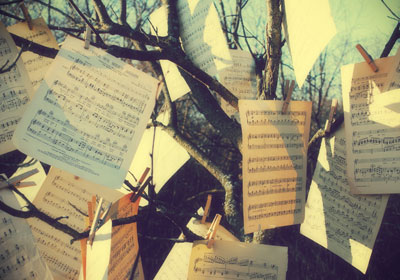 © Olivia E., Alto, MI