Through the Days of Writer's Block
September 12, 2010
Dastardly days,
In which my pen will not write!
The silence within blank words,
The canvas is white.

My hands tremble over the keyboard
As they stretch over keys,
Tapping silently,
For writing's no ease.

The writer's block within me
Frustrates every thought
That passes through my head,
Though everything I jot.

For every moment I stand,
I cry inside.
No words will come out
For in my brain they are tied.

So I cry out in frustration!
I do not need you, my pen!
But I cannot let go of the words,
That cycle my den.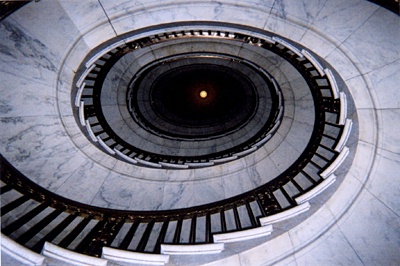 © Kyle T., St. Joseph, MO