Lost and Confused
June 26, 2010
I'm lost and I'm confused
On the inside, I'm bruised,
Not by you, but by me
Because I cannot see
How to have fun, to smile,
I pretend for a while
That I'm fine, but I'm not.
And all that I have got
Are books, teachers, and school.
Man, I'm just so, so, cool.
I don't know why I can't
Find the strength to just rant
about everything.

I just sit and I stare
Knowing somewhere, back there
I forgot who I was
And now I'm angry 'cuz
I don't know what to do,
Haven't the slightest clue
About how to break free
How to find the old me;
She's gone.

I've followed all the rules
But they've proved to be tools
In destroying my youth.
And so now I must sleuth
For a reason, a why,
Why I've just let time fly
Without living at all
Just waiting for HIS call
To heaven or to hell,
Sometimes I want to yell
To anyone who'll hear
This pain I've held so near,
It's killing me.

But it doesn't matter,
My life is just a patter
On this vast planet, earth
All my thoughts have no worth
Empty and obsolete
I sulk in my cold seat.
I want to run and hide
But I'm always trapped inside
Of myself.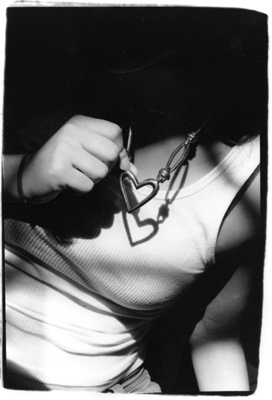 © Julia R., Bethesda, MD