Walking Out
July 20, 2010
Here I am unchained and free,
Free to go wherever I want,
Free to visit unimaginable places,
I would escape from the confinements of my mind,
And the confinements of my body as well,
I would escape from myself entirely.
I would escape from reality,
And go to my own little world,
To a place that is harmonious and solitary.
I would discover a place to myself,
Away from the pressures of every day life,
Away from ridicule and hostility.
I would forget about the world,
Forget about my worries too,
I would no longer care for these things.
Never looking back towards where I came from,
I would never need to return to that place,
I would stay in this place forever.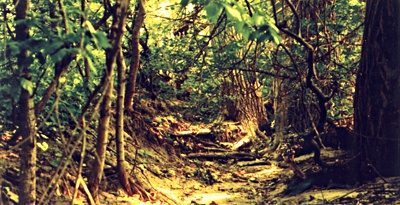 © Dan B., Papillion, NE