Untitled
April 27, 2010
A twinge of fear evolves from deep within
as I stare at the inhumane markings tattooed on my skin

Right in my palm lies the reason for my condition
a five-second glance leaves a bowlful of suspicion

A story is told through the bruises and scars
follow them down my legs .. and up my arms

Praying to progress while constantly looking back
cherishing the present while reminiscing on the past

The feel of death circulates around me
while the pool of blood attempts to drown me

Time slowly passes .. I remain paralyzed
as the moisture begins to fill my eyes

Its at the point that I realize .. that this is it
I can't go on .. I have to quit

The journey ends here for the road's too rocky
the mountain's too tall .. the devil has blocked me

As my hands collapse around the weapon
I raise it higher and my life is threatened

My mind begins to race through time
rocking back and forth and side to side

Unanswered questions .. single sided thoughts
battles won .. wars yet fought

Despair deprives me of my breath
suffocating .. pain fills my chest

Agony strikes .. im screaming for help
though no one can hear me but myself

My voice is trapped behind my teeth
my lungs are burning .. I cannot breathe

The end is near .. I'm blacking out
the loss of blood is maxing out


The icy metal in my hand
is the key component to my plan

Slowly pushing back the trigger
jaw clenched .. eyes bigger

The bullet escapes from its trap
all that's heard is one loud snap

and then it all fades to black ..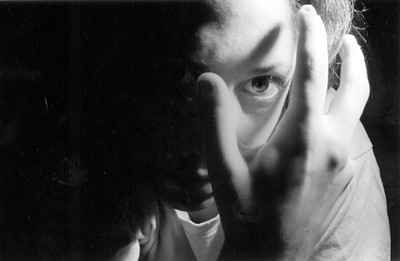 © Julie S., Marblehead, MA