Helping
March 13, 2010
Helping
August 24, 2009

I heard you wanted me to sweep the floor so I did.
That note he left us, though it was addressed to you,
Left us all a little shaken.
And Ben was saying, "Look Mommy, look Mommy, look what Daddy left!"
And I was reading it over and over and then I pushed it aside to wait for you.
I didn't have anything to say on the matter; it did say "Pam".
A page full of promises. And Ben, young enough to believe them.
But me: silent. And you: silent.
The next morning, you grabbed my hand and wanted to go outside.
I washed the oatmeal out of my bowl and followed you out the screen door and into the sunshine.
I pulled up a chair, on the patio you built for another life.
For parties, and maybe a pool, for friends you could have had
Had he not been drinking in the basement while you cried.
Had he not been dragging himself up the stairs while you screamed.
Had he not been yelling at you because "Pam, I'm an adult and I can have a beer if I want to"
Had he not been calling you a— because you called him a pot head
Had he not been smoking out the window while Ben and I watched TV in the next room; What Dad, Were we not enough for you?
You poor, shattered thing.
You kept your head for so long, working to keep us a family.
You kept a smile on your face for so long, and Ben and I grew up happy because of you.
And there, I put my head on your shoulder and you cried.
"That letter is a lie"
And I said, "I know, I know"
And you told me how there is still a good part of him, calling to you, saying "Help me! Help me!"
But he's made his bed now.
It's set in stone now.
He wants to be a family again. Wants you to send his love to the kids.
But we're all a little shaken.
And we can't take him back again.

I heard you wanted me to sweep the floor so I did.
I did it when you weren't around, without your asking.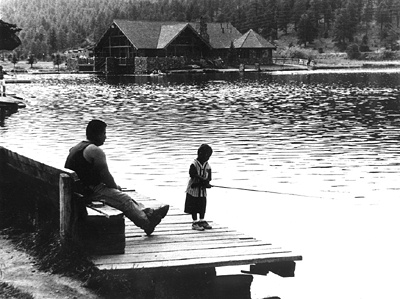 © Ryan P., Greenwood Village, CO