Skip?
March 12, 2010
Grazing on hay, he looks so peaceful
Trotting across the field so gracefully
Rough housing with the other horses, playing joyously
When the sun starts going down the he starts relaxing
Colors of the sky, reflecting off his black main, he looks beautiful
As the sun goes down, the farm goes quiet and still.
Sun rise comes along, the farm remains quiet and still
When I see Skip, I fell happy and peaceful
Before I ride I groom him and help him stay beautiful
On the saddle we begin trotting gracefully
I feel proud and good, it is so relaxing
We pick up speed, cantering joyously
While I am riding it feels like I am flying joyously
I remain in control and very still
Riding with the wind in my face is so relaxing
Slowing down, it becomes more peaceful
Skip comes to a stop gracefully
Grooming him again keeps him beautiful
Sunset is back and it is so beautiful
The next morning I return to the farm grooming him joyously
I brush his soft tan fur gracefully
We ride along a path to a big opening we stop and stand still
Staring at the eloquent scenery is so peaceful
Still at the wide opening the noises of the woods are relaxing
It is getting late, time to stop relaxing
We head back, the silhouettes of the trees against the trees are beautiful
Grooming him before bed, I put him in the stable, it's mellow and peaceful
I walk away remembering todays journey joyously
Returning home and going to sleep. My dreams are soft and still
Sleeping soundly, breathing gracefully
Waking up the next morning trying to get ready gracefully
Arriving at the farm, grooming him is relaxing
Glancing over and looking back, the farm is busy but still
The sun brings out the reddish highlights in Skip's main, he's beautiful
Riding in the sweet summer breeze joyously
Galloping through the woods is peaceful
I love Skip, he's beautiful and peaceful riding him is relaxing
Still I ride him everyday and continue gracefully
I'll never forget Skip and our journeys and I'll remember our fun times joyously.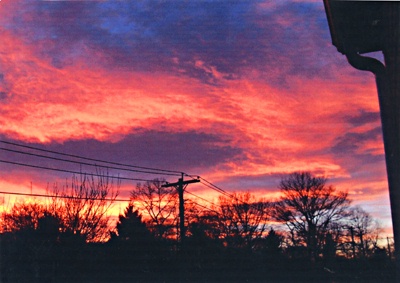 © Robbie M., Milford, CT