The Other Side of Ink
March 4, 2010
Who shall tame the tossing tempest
And be crowned king upon its throne?
For glory awaits, as does rest.
For one to come to hearth and home.
The water's swirl stirs up sand
Obscuring senses. Sight and sound
Retreat! Confusion clouds the land
While understanding's tightly bound.
Though murky waters froth with foam
And waves break brashly on your hull.
Fret not O traveler who roams!
Follow the calling of the gull,
For what you seek lies not beneath the sea.
Chase the gull to the dry land of the shore.
For there you shall be of your toils free
And shall have peace eternal ever more.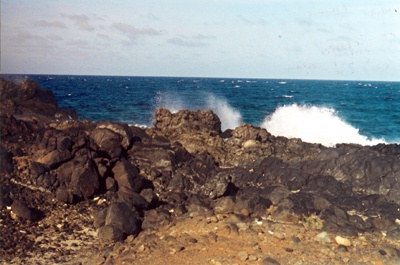 © Matt A., Smithfield, RI