Shades of Blue
January 15, 2010
Light blue like the
Sky after early dawn,
Like the significant tint
Of my diamond tattoo,
Important and deep like
My mother's crystal eyes,
I keep my life classy
And happy and true.

Cobalt blue like the color of the
Most meaningful time of day,
Like the dishes I inherited
From my grandma,
Dark, painful like our car that
Ripped the skin off my thumb,
I spend time alone and
Think of my experiences.

Dark blue like an
Afternoon thunderstorm,
Like my old leg-less couch
Covered in dirt and memories,
Worn and faded like my
Favorite pair of jeans,
I've dealt with a lot, not doing
Well to control myself.

Cyan blue like my
Childhood bathing suit,
Like the sky at 2 pm
Out on our boat,
Clear and soothing like the
Water I love jumping into,
My loved ones surround
Me in a cool embrace.

Cerulean blue like a
High-fashion statement,
Like my toenails on
A fall morning,
Stylish and sweet like a
Juicy Couture adorned 'tween,
I step and I strut and I'm
Proud to act like me.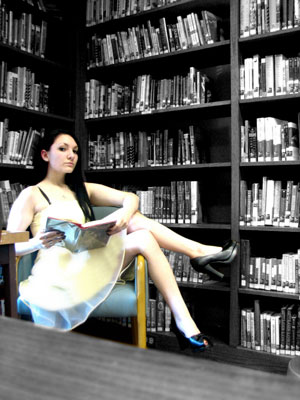 © Jessica F., Bradford, MA