More, i plead, i beg
January 11, 2010
Hearing the rhythm of
Your heart beat
Against my ear as I lay My head upon
Your chest
Gives me tingles
Up the spine
Wanting, needing
You
I gently guide
My hand
Around your face
Feeling
Every
Indention
Of
The two eyes
Moving down,
I feel each
Cheek
That sits on either
Side of your nose.
Moving on,
Sliding my fingertips
Across
Your lips
Wanting, needing
You
More
I pull my body up
We come face to face
My heart races
Against yours
Our eyes combining
We imagine
Our own new
Dimension,
Imaginary world
Becoming closer
Our breath formed
Invisible clouds
Between us
More, more,
I plead.
Closer, closer
Our noses rub on
Either sides of both
My eyes shut
Our lips touch
Detailing our
Imaginary world
We made.
Stars fly around me
More, more
Please,
I beg.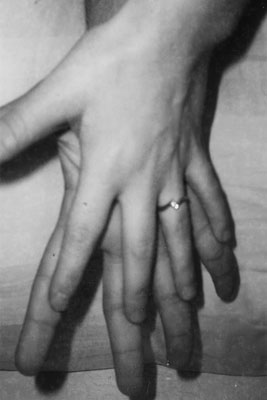 © Heather H., Phoenix, AZ