my name is...
January 5, 2010
Born named "free spirit."
Swayed like a breeze,
Down-to-earth attitude,
Carefree, of all worries.
Until the day of introduction,
Went upon it, without thought of the future.

Yesterday I was introduced as "Fearful."
Timid of his rage,
Dare not to criticize his judgment.
Analyze my choice of words carefully,
Bottle up his angry words,
Brush off his hatred looks.

I once was "Hesitant."
Walking with my head chin to chest,
Worried, that I'm fading into the darkness of my anguish.
Simmering soul awaiting for acknowledgement,
Damaged spirit, floating out of reach.
Grasping tightly,
I refuse to let go.
Holding on with all my might,
I feel my soul revive.




Today my name is "Bravery"
Awakening from a wicked dream.
Amused by his arrogance,
Now, Fearless of his presence.
Having the sensation to walk tall,
Released my captive emotions.

Today I roar the thoughts on my mind from impulse,
The wings to my spirit once again revealed.
Words spoken with confidence,
His enrage actions, are now invisible.
My frown now replaced with a smirk,

He thinks my name is "Insecure"
Someone who lingers on his every word.
But now I strive to be indifferent.
Rejoicing in my internal victory,
Of overcoming being a victim of his "Love."

Tomorrow my name will be "Strong"
Withholding the urge to turn back,
Following a new path,
Flaunting my renewed soul.
Unbreakable,
Won't bend or be broken.
Having the strength to announce, "I'm moving on"
Having the ability to control my own actions.
If we ever cross paths,
My mind will reflect the journey,
But my eyes will reveal the split road.
Where I will choose the way to a happier life.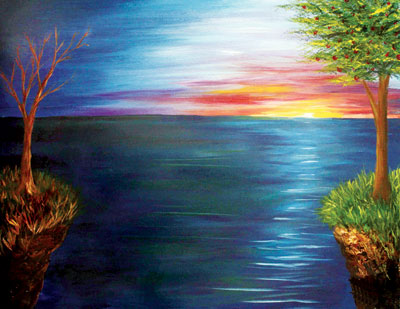 © Ariel G., Moses Lake, WA