Trapped in love
December 30, 2009
What do you do when the guy you love brings you down?
Or when he makes you cry?
How are you supposed to feel when your sent to the hospital because you wanted to die?
Tell me what do you do,
When he says that he loves you
But then he turns around
And just knocks you to the ground?
Tell me what do you do,
When your confused and not sure what's true?
What do you do when your tear filled eyes get so weak
But your too sad to sleep?
Instead, you just lay in your bed
Wondering what it is that you've done so wrong
And it's like a replayed song
You begin to start feeling so low
As you try to figure out what you yet don't know.
Then you start to cry, and you start to shake,
Your hoping it's a bad dream and to soon awake.
Have you ever felt this way?
Has your heart ever been completely torn apart in one day?
He's the guy I believed that was sent from above
But instead he's got me trapped in love.
Even after he hurts me so,
It still doesn't cross my heart to let him go.
Have you ever been told that you weren't good enough?
It's like trying to be perfect, while your hands are cuffed.
Has your boyfriend ever said,
That he'll love you until the end?
Has he ever told you that he'd be there?
But when you need to talk, he says that he doesn't care?
Do you ever miss the sweetheart that he used to be?
How he would always say "you mean so much to me."
In true love, you are supposed to forgive
Instead I get put down for the wrong things that I did.
At times, I don't know what to do
I've tried so much already
I keep giving him all I have left
And at the same time, I'm trying to keep myself steady.
I know this might not be healthy
But I just can't seem to set him free.
He's the different angel sent from above,
And he's got me so badly trapped in love.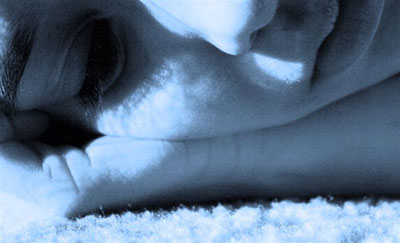 © Paula B., Katy, TX