Do You Ever ?
December 30, 2009
Do you ever get these sudden urges to just run away?
Do you ever think that if you do, everything will be okay?
Do you ever get lost in a good dream, and never want to wake?
And then when you do, you get scared to face reality and then you start to shake?
Do you ever wonder what your life would be like if you were on the other side?
And then think about it, get the blues, and then just break down and cry?
Do you ever have those people who just try to mess up your life?
Do you ever ask yourself why, and your thoughts drive you crazy, and you go to pick up a knife?
Do you ever think of how it would feel to constantly bleed?
Has that thinking ever stopped because you had a voice tell you that that's not what you need?
It's like in the middle of your depression, you get this random positive thought
It's like your soul gets stronger and then forces you to stop.
Do you ever wonder why this could be?
Sometimes it might seem like happiness is locked up and you've lost the key.
Even though, you get down and feel low, just remember that the depression will soon slide.
Life isn't a journey, it's a walk with the Lord at your side.
Whenever you start to think these ways,
Just know get the courage that it will pass and that there will be better days.
Do you ever wonder what your life is going to be?
Only you have control of that because you do hold the key.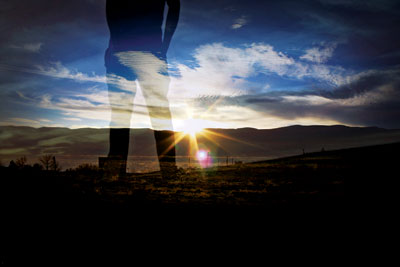 © Ezekiel R.