Going with the Flow
December 1, 2009
I answered that question the same way every time.
"When I grow up, I want to be a mermaid".

The usual response assumed I was confused,
But coastlines always felt like home.
so I grew thirsty to speak under water.
wanting to be mythically magical and singing along with every song in the movie.
I was convinced there was a birth defect,
Resulting in no scales on my neck
but the reason that resided under the surface,
was I harboring love for aquamarine waves.
He was my prince eric, and I'd do anything to be his ariel.
Swap feet for fins,
I fell in love with water.
His blue eyes splashed oceanic enchantment,
getting caught up in the undertow,
I was in over my head,
cause he had always been there.
Helped me build my first drip castle,
and always managed to cool off summer sweat,
except,
he doesn't glow the way he used to.
His bodies of water have been beaten black with oil spills,
simultaneously mixing I love yous with pesticides,
realizing that
This has turned into an abusive relationship,
hitting his waves with tons of our waste,
beating lakes into landfills,
turning something so essential to life into a global garbage can,
But I can't afford to throw this relationship away.
Knowing I'm not the only one that got hooked on the first try,
Because every living organism needs water to get high,
We need this substance to survive,
See we're all aquaholics,
Trying to curb cravings with diet coke and cranberry juice cocktail,
But I'm askin ya'll to concentrate;
These currents are worth more than any currency and currently the US admits 2.8 billion gallons of industrial waste into these waters daily.
He might not be able to talk,
but action speak louder than words,
so I'm starting to listen to his rising sea levels,
cause he's had it up to here.
crying rain drops tainted with acid pain;
This has been eating him away for centuries.
Singed with red hot fossil fuels
that burned a hole in our ozone,
I've grown prone to think I can't do anything.
As if my actions,
whether positive or negative,
have no impact on the weather,
forgetting,
that like the oceans,
we are all connected;
our actions are a ripple effect,
whose seismic waves can leave barrier reefs wrecked,
this is decades worth of neglect getting some attention.
In a world where 1 in 6 lack clean water,
Something has to filter out what isn't working,
This green movement won't work until we realize that we make an impact,
gain enough self esteem to see we matter,
it's only a matter of time until the damage will be irreversible.
And I just want to save this earth that amazes me,
grow gills to breathe through water because smog's made it harder to catch my breath,
swim away from uncomfortable concrete,
but offshore drilling has stolen my home away from home,
This earth is our home.
It's time we start picking up after ourselves
swim towards a better solution,
And stop going with the flow.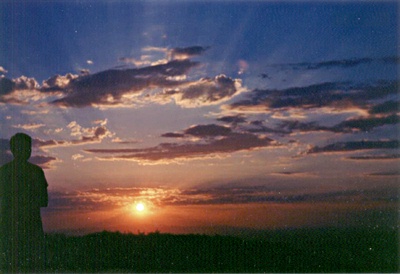 © Jovee B., Dededo, Guam