Rendition
November 13, 2009
To love or not to love, that is the question.
Whether it's safer to stay within the confinements of one's own heart,
The lies and daggers of a chance worth taking.

Or to remain in security and lay down stone and by building it ever higher,
Shut out the world around.
To long -- to attain, that most sought emotion that only two can live to tell
Of their endless desire to be near the Other.

To find, at last that most perfect one, no! It's an endless game of hide and seek.
For whom we find, is a slim chance in hell, the one we want.

When we lay one final rest, we learn of a few,
Either you place stock in the aforementioned, or you believe in other ways to love or learn to desire.

Who could stand this test of longing? Star-crossed lover need not apply,
For we know who you search is already there.

I speak to the lone and the bitter, the shallow and deep, the missed and hit,
The content and curious, the first and the last, the Ones and the Others.

You chance your life, for a stab at the winter cold, to expose your warmth to the sphere around.
We learn the story told by many, nothing gained as nothing ventured, to that cold wood once again to seek.
To find that one leaf of hope. It's winter and the leaf should fall, no doubt the leaf should've fallen.;
It remained through the frost and snaps of reality.
The dabbling stream with stories to tell, passed for a time when life was not fair.

The sun will rise, as it does each time, one ivory blossom began to restrain,
Alone in this cold, another and another, they all will see -- spring is here, though cliche it will seem,
Love is all around us, a small chance indeed.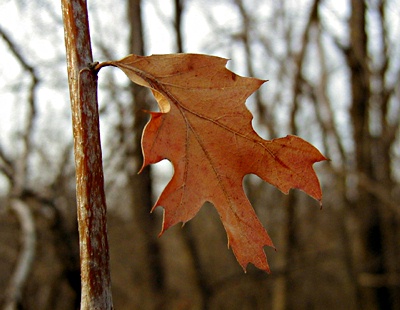 © Brad H., Lemont, IL