Tree Of Life
October 24, 2009
The tree of life
What does it mean to you?
Some say it brings us all together.
But it can separate us all too.
I can save your life, Do you trust me?
You can say you do, But we will really see.
How do you feel right now? Do you feel Glee?
Or are you feeling angry because to you its just a stupid tree.
So where will you be? Can you be open minded and think like me?
I hope you can because then you will start to see.
We can work together to accomplish anything you and me.
Don't be a follower and take the safe path around the bend.
Make life an adventure and not be scared of reaching the end.
You will never truly be happy or free.
Until you have realized what it is like to think like me.
Now I must ask, Where will you stand?
Will you be a leader? Or will you just play in the band?
What if you had to make a decision tonight?
Would you stay the same way or walk towards the light?
Most people are very afraid to die.
I am quite different so I must explain why.
I am not immortal so I always think of death.
But I will never stop living, I will fight for every last breath.
All I want is to get my point across to you.
Stay a caged animal? Or break free from this zoo.
So here is your last test.
Don't rush through it, try your very best.
The question holds your fate.
Will this save your life or are you already to late.
All you need to do is open your eyes and your heart.
Then you will finally get to see.
I have always been your missing part.
I AM THE TREE!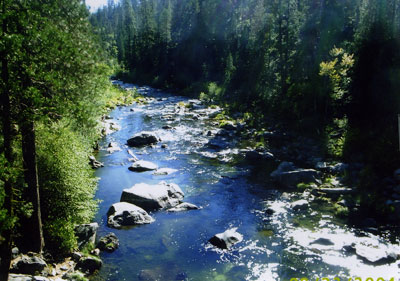 © Laycie C., Stockton, CA