Little Red Corvette
October 22, 2009
Sleek, hot metal
gleams red,
shining in the sun.

Corvette--
the word
itself
rolls off the tongue,
drips like honey.

The top is down
and the wind rushes past
my ears,
tousels my hair
telling me how fast I'm going.

I pull into my driveway
and cut the engine;
turn the key and pull it out;
unbuckle my belt and get out.
SLAM!
The door shuts.

The red disappears.
The doors turn rusty.
The small crack in the corner of the windshield
reappears.

It is my first car,
and when I'm in it,
my Corvette!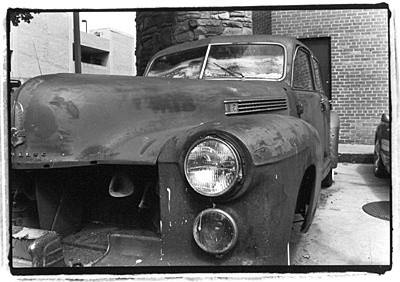 © Jessica T., Bethesda, MD