Love You at Midnight
October 20, 2009
Your lips touch mine.
Feel your strong embrace.
My heart races furiously.
All I see is your face.

Kisses of passion
You hold me so tight.
Whisper in my ear
It feels oh so right.

Your hands on my body
Skin on skin touch
Loving you at midnight
It's almost too much.

Safe and secure
Warm and all alone
No worries or fears
I smell your sweet cologne.

I love you, I feel you
You're all that's in my view.
No one can stop us.
All I'm thinking of is you.

There's no way to describe it.
My heart takes a flight.
My mind loses control
When I love you at m midnight.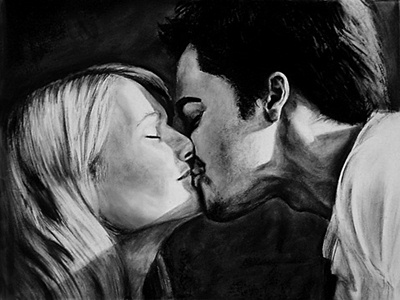 © Lauren R., Marshfield, MA