God's Oil Painting
September 26, 2009
Red, yellow, brown and green
Are just some of the colors I have seen.
The only 3D painting in the land
That is better than the ocean and some sand.
He paints without anything wrong,
And even the birds help when they sing their song.
The pleasure is all ours
When we sniff the dried, colored flowers.
Gardens are harvested underneath the clear blue skies.
Then we make pumpkin, blueberry and apple pies.
The breeze blows on our faces
When they say,"Go!" for the sack races.
Yes, this painting rules them all!
For this painting of God's, no doubt, is fall.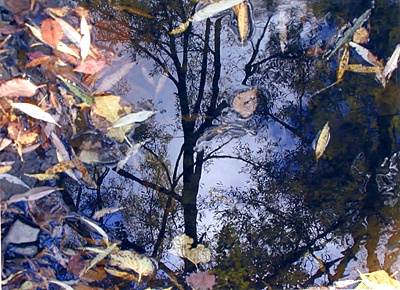 © Alex B., Rome, NY