Undying Love
July 21, 2009
Our chemistry is unmistakable, you can tell by the look our eyes,
when i see your face when i pass by, displays of admiration hard 2 hide.
The softness of your touch, I'm wanting you so bad.
But I'm holding back.
For what you ask?
I'm scared of emotions running deep and and lust turning into love.
The love i wanna keep, 4 eternity.
The love that's hard 2 shake, break and misinterpretate.
The love that's so real we cant escape.
A 1way street 2 heartbreak.
Thats a risk I'm not willing 2 take so i should bee on my way.
Tying ma hair back up preparing ma leave casting ma shadow on the door.
Truth bee told what you cant have you want it even more.
But what i NEED is a undying love..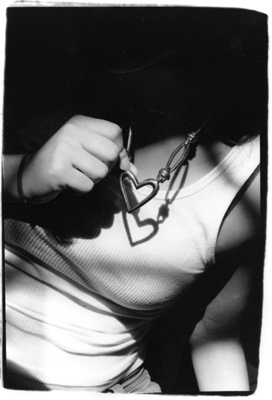 © Julia R., Bethesda, MD