I Love You
August 5, 2009
i used to think the chances of love at first site were a million to one.

but now i know i was completely wrong cuz that's exactly how we begun.

from the second i saw your face

everything else in my mind seemed to erase

your voice was permanently stuck in my head

they say follow your heart and you are exactly where it led.

there was just something about you i couldn't resist.

i knew i was in love from the very first kiss.

you make me feel like the luckiest girl in the universe.

and i know our love will never disperse.

you are everything i could ask for and more.

there are so many things about you, i just adore.

my parents wonder when i'll ever get out of this "phase"

but i know we're gonna last and when we do, they'll be amazed.

every time we are together you take my breath away.

i fall more in love with every single word you say.

your kisses leave me completely speechless.

and you treat me just like a princess.

when you hug me i wish you would never let go.

you are the one, i just know.

i shouldn't be planning ahead but it all seems so right.

with you in my life the future looks so bright.

all the mistakes and fighting just seem to make us stronger.

and ultimately help us last even longer.

i will strive to keep every single promise we ever made.

you are truly a blessing and there's i nothing i would ever trade.

when we say forever and ever i know that it's true.

babe, you've fully stolen my heart and i love you.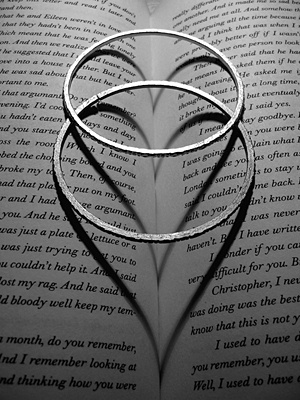 © Julia K., Old Tappan, NJ