The who.
August 9, 2009
If I had no strength, who would give it to me?
If air was no longer in me, who would give me the source to breath?
If frustration is all that came to mind, who would give me the sense of peace?
If cold was all that I felt, who would give me the warmth that I need?
If I was blind, who would give me the sight to see?
If words were lost, who would give me the voice to speak?
If being sad was the only thing that was wiped over me, who would give me the happiness that runs through my body?
I think that who would be you the man that stand before me.
You have proved that you can do this, and then you sealed it with a ring.
No longer do I wonder who this person might be.
Because now I know that who is the man I've chose to marry.
So after our vowels are complete, I will no longer have to worry.
As I walk down the aisle that man that I call "who" awaits.
All I have to do is repeat what the reverend says.
I do, is the last thing I will have to say.
Begin it with a kiss and our life together we can escape.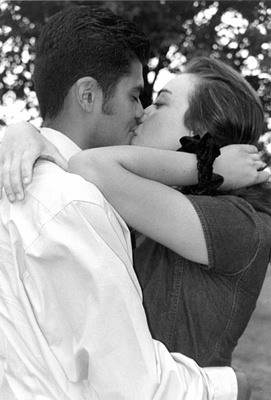 © Yaniris M., Boston, MA