My Dad
March 31, 2009
My dad, he has a disease,
you may not understand but it's like a cancer,only worse.
See, it'll never go away.
It's either in remission or full blast.
My dad had a relapse, and well, it's gonna kill him.
WAY faster that any cancer you know of.
Like I said, you probably won't understand.
I can't even explain the full extent of it.
But I do know what it can do.
It has turned him into a monster, a zombie even.
His disease is overwhelming & overpowering.
It rules his life now, like a god.
He needs help, sure there are treatment centers, & meetings to make the process a little "easier".
But nothing seems to work, he has tried it all.
I know there is something out there that can help him, not cure but help.
See his disease is an addiction,
A drug addiction.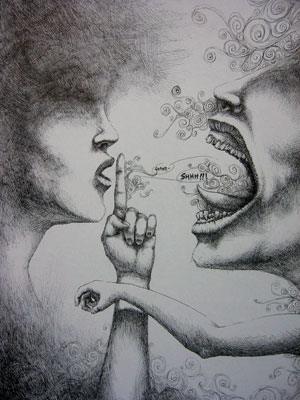 © Andrew M., Apple Valley, MN