I Don't
July 30, 2009
I don't like your girlfriend,
I don't like her face.
I don't like her purse nor makeup,
I don't like your taste.
I've got charm and I've got class,
You can taste perfume when she walks past.
I wear shirts that actually fit my chest,
She wears more than just a little less.

High school is merely a test of one's character,
A preview of what will become of you after.
Most people smoke and most people drink,
Instead of maturing, their brains tend to shrink.

Your girlfriend is just like any other, you'll find,
But of all the faces in the crowd, you're bound to see mine.
Use common sense, come stand out in the crowd,
Know that, if no one else, I will be proud.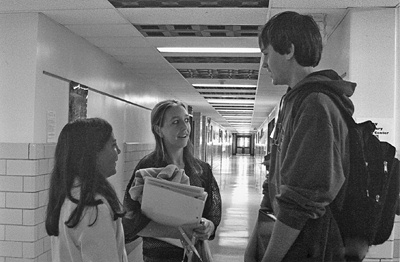 © Kathryn K., Pompton Plains, NJ