Anarchy of the Colors
MAG
A periwinkle madness is what we live upon:
A beige confining moment,
Forwhich the blackness spawns.

The colors seize the moment
Whirling alland loud,
Superficial and mistreated
Like children on a cloud.

Apretty pastel wonder
Intoxicating as you please,
Sky-blue is thethunder
Trapped inside of me.

A purple sky unfolding
Destructionfrom afar,
The colors swirl inside of me
As if wishing on astar.

And so the colors dangle
Upon an endless sea,
And I'm the onethey strangle
It all but colors me.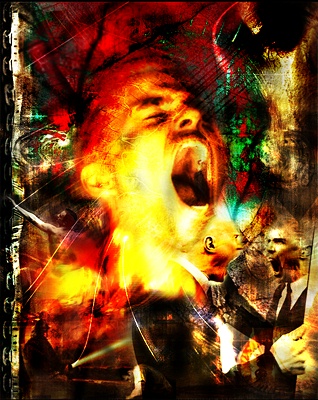 © Mark P. Woodside, NY