Storm
July 20, 2009
Phase 1:
Wind churns
Foam and froth.
While it rustles
The parched opal grit
That was once sprightly,
Elated,
Luna moth leaves.

Wind churns
Frost
That pierces the throat
And diffuses shivers
Through skin.

The wind's churning
Swells
As it ripples through bare trees
Lacerating twigs in half.
Nefarious.
And all-powerful.


Phase 2:
Clouds swamp
The dusky sky
As the ill-boding full moon
Hovers at its peak
Its glow bleak and dreary.

Clouds swamp in glee
As they darken with night.
Happy to be reunited
With their sisters and brothers
As countless clouds
Fruitlessly wend our way.

Clouds swamp in clusters
Coating the night sky
With their gray polish.
As moisture seeps through air,
And humidity clings to skin,
The clouds' damp aroma
Acquaints itself with the world.
A smell of life.
And
Death.




Phase 3:
She feels
The chill
Slice through her skin.
The pain,
So hollow, desolate, and void.

She feels
Pain's thirst and desire
To gorge itself with something.
Anything.
But pain decides
It wants
Her.

She feels every sting,
Gash,
And stab
That follows every swallow
Pain takes as it devours her
Until she's doesn't want
To feel
Anymore.

She feels salt water
Hoarding in the crinkled corner
Of her eye.
She cannot allow the tear
To hit the roughened pavement.
Because if she does
She knows she can't subdue the rest
From falling.

Finale:
The winds blow harder.
The clouds come closer.
And the tear falls.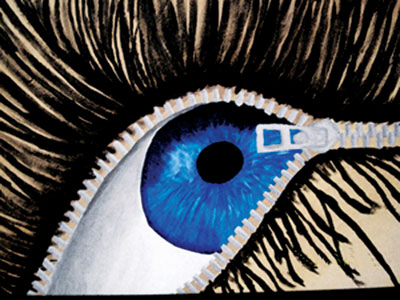 © Brad S., Lecompton, KS