Dinner
MAG
Like snow falling in a graveyard,
Only quieter,
Watching over eachother
In anticipation of that inevitable eruption.
Resentment, regret,frustration,
Each emotion waiting for its chance
To sour themeal.

It is he who starts the confrontation,
Of course,
With somesnide remark
On his wife's pot roast,
Which will never be as good as hismother's.

She instinctively retaliates,
Reminding him that he is 44years old,
And physically able
To prepare his own meals.
Suggesting hemight like to go to his mother's house,
And let her make him potroast.

She comes to her own defense,
Only to begin
Thefree-for-all.

Each person at the table
Protests.
Each thinks themother is perfect,
As is her pot roast.
He is the outcast,
Drivenout,
Forced out by their criticisms.

They all sit,
Armed with anarsenal of weaponry
Prepared for battle.

They are like a nation splitin a civil war.

We are a family.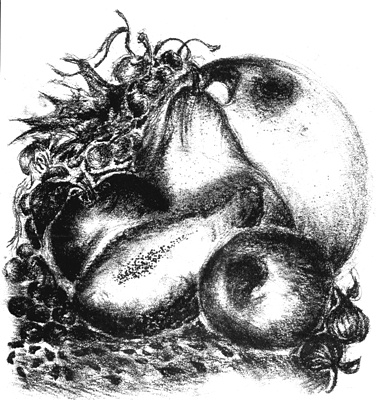 © Cara L., Medical Lake, WA