A Soggy Lullaby
July 15, 2009
Lightnight strikes so close to the ground
destroying the comfort i've found
the ground is flooded
again and again
tears from heaven
fill the grass from the street to me
where i'm sitting oh so discretely.

Since you've left the storms come
thundering holding me ransom
too late for the sun to reappear
navy blue clouds
broken like patchwork
fill the skies from here with me
to the land i can't see.

Thick water pours into my eyes
i couldn't see if i had tried
they're shut
as tight as i can
don't want to see
the mud sprawling crossly
from the ditch to swallow me

No lights between the strikes
left in black with trees like spikes
up into the sky
so angry at us on the world
the rain playing a song
its beat like a lullaby
because you aren't here to hold me tonight.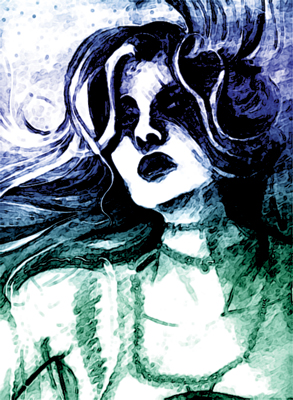 © Sindi J., Westminster, MD