Who I Am
July 15, 2009
Life Poem

I am from music.
Blaring from an open speaker.
And comfort, the kind only
Found in silence and solitude.

I come from laughter.
From togetherness that only
Comes from family and
Friends. I am from love.

I am from fields of green
And skies of blue, full
Of white and fluffy clouds.
I am from serenity.

I come from chaos.
From a misplaced feeling
That only comes from men
Ruling each other.
I come from a land of
Confusion and beauty.

I am from openness.
Animals and peace,
Rolling hills that hold so many
Lives. I am from distances
That I never would have imagined.

I am moving towards an
Open future. Towards love
And education. I am heading towards
The biggest decisions of my
Life, and I plan to choose
Well. I am on my way to
A new tomorrow. Clean and open.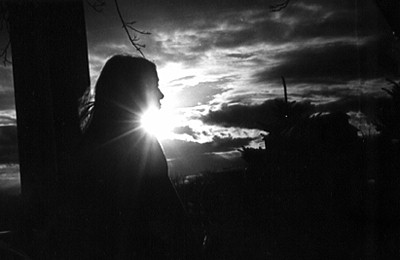 © Elizabeth G., Marblehead, MA