The Ego
July 16, 2009
So this is what you really think?
How is this me?
I look through your eyes for a moment
And I hate what I see.
But then I look back from my own,
And wonder who to believe.

They say ev'ry bit of good advice comes
With a grain of salt.
But I still don't understand
How not to take away all the flavor
Coming from your heavy hand.

There is a place I hide away
And you don't own the key.
And ev'rything that's there
Is perfect, meant to be.
But that place is not where you are
This I now can see.

But I can still sense the lingering aftertaste
That means the price is high,
That I can no longer pay,
But still I'm holding onto the fact
That you're not God in ev'rything you say.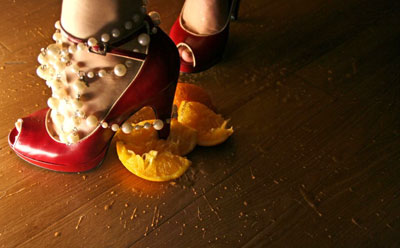 © Amber L., Carpinteria, CA