Smile, For Virginia Tech
July 14, 2009
The day when Cho Seung-Hui
chained the doors at Norris hall
and shot 32 people,
before taking his own Life,
As he was about to get caught.

He didn't have many friends.
He was bullied.
Throughout his life,
in school, the other kids teased him
For not speaking much.
For having an accent.
They told him to go back to china.
Heh... And he was from Korea.

He thought his own life was horrible.
So he took other lives away.
33 lives, gone.
All because a boy thought the world hated him.
All because he thought he couldn't smile.
Because he thought that he had to release his rage on others.
33 lives, gone,
because a single boy was bullied.
And he thought everyone was a bully.

He was wrong...
But he didn't know.

Maybe it could have been stopped,
If a few more people tried to befriend him.
if a few more people had said 'Hello' to him.
If a few more people treated him like a human, even though he was shy,
even though he didn't speak much, Even though he spoke differently.
If a few more people told him that the bullies in his classes were wrong.
But no one did. No one told him.
And he took 33 lives.
The live of hopeful students,
who had their lives ahead of them.
And 3 teachers.
3 teachers who enriched the lives of others.
One of them was a Holocaust survivor.
But guns don't care.
Bullets don't discriminate.
Killers don't wait.

He didn't have to be a killer.
There was good in the world.
But he didn't know.

So please, do not foget how to smile.
And teach those who think they cannot.
We cannot change the past.
But we can smile.
Smile, for the 33 lives lost that day.
Smile, for we cannot afford to have another Seung-Hui Cho.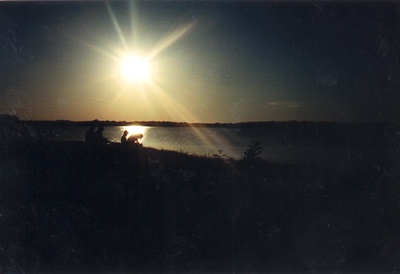 © Angela F., Bonham, TX