Scent of a book
July 11, 2009
A softness,

like warm velvet rubbing against my skin,

the pages send up the book's smell as I flip through the pages.

It smells like warm dust,

like a worn blanket being shook out after being stuffed in a box and thrown carelessly into the attic to rot.

Like soft, golden sunbeams drying wet grass,

like the smell of a smell unknown, it draws me in,

holds me,

never letting me go.

The words on those golden pages dance and leap in my mind,

portraying scenes of

good and evil,

death,

the will to survive,

the hardship of growing up,

some happy,

some sad,

some die,

some live to see another day...

Such a world we place those characters in, such a world......

Smell a book today.

Pick up a book, lift it to your nose, and inhale deeply as you flick those golden pages of knowledge, and, in time, you won't even have to open the book to tell if its going to be good,

The scent will tell you everything you need to know.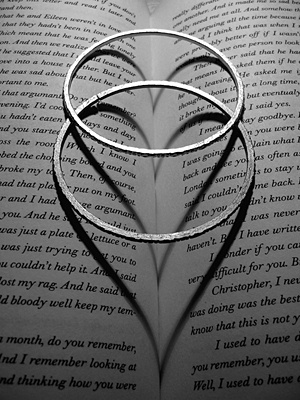 © Julia K., Old Tappan, NJ